3MA1 MARLBORO > More details > Testing the 0 curve
Because the 3MA Marlboro bike is a road going test bike.
Like to make the EGT displays and curve, speed, ignition switches on a holder so they look all right.
The planning for mow:
- On the side's the two EGT displays.
- On the middle section (lower part) The ignition switch and Speedlimiter switch (both checked with a LED)
- On the middle section (upper part) The Three switches to choose the ignition curves (all checked with a LED)

Start of the base plate.


The idea is to mound all part on it.
You can see the left side mounting point is welded on.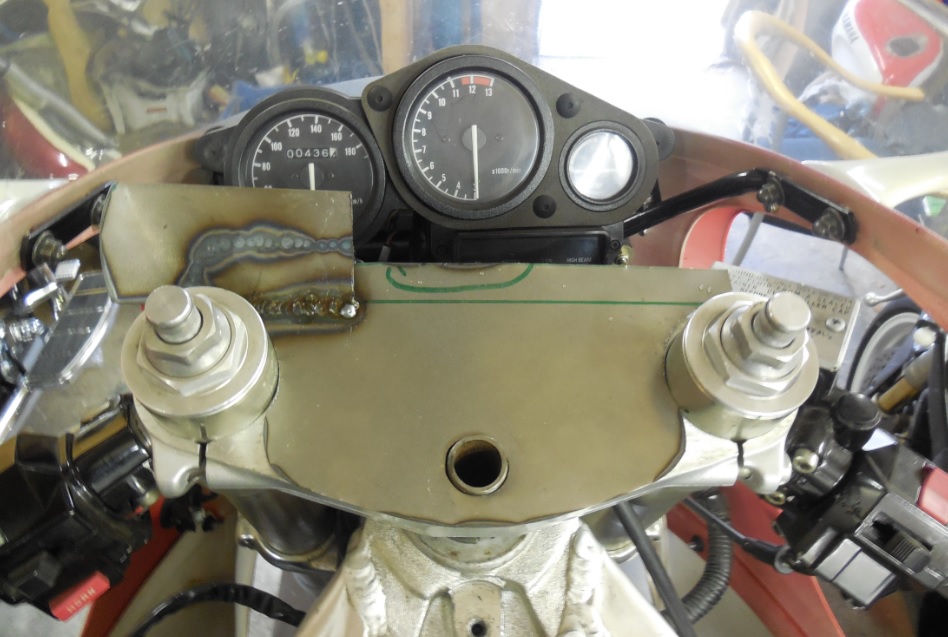 Both sides off the EGT holders are welded now.
The midsection is taken shape.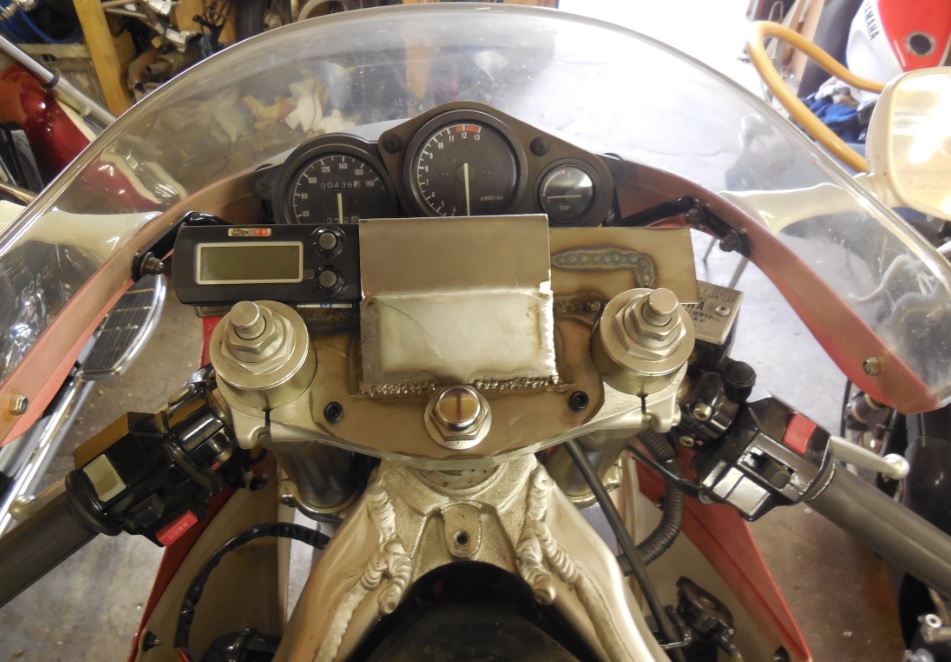 After measuring where to drill the holes for LED's and switches. Sprayed the holder black

To give it a bid off ''race look'', used some carbon wrap.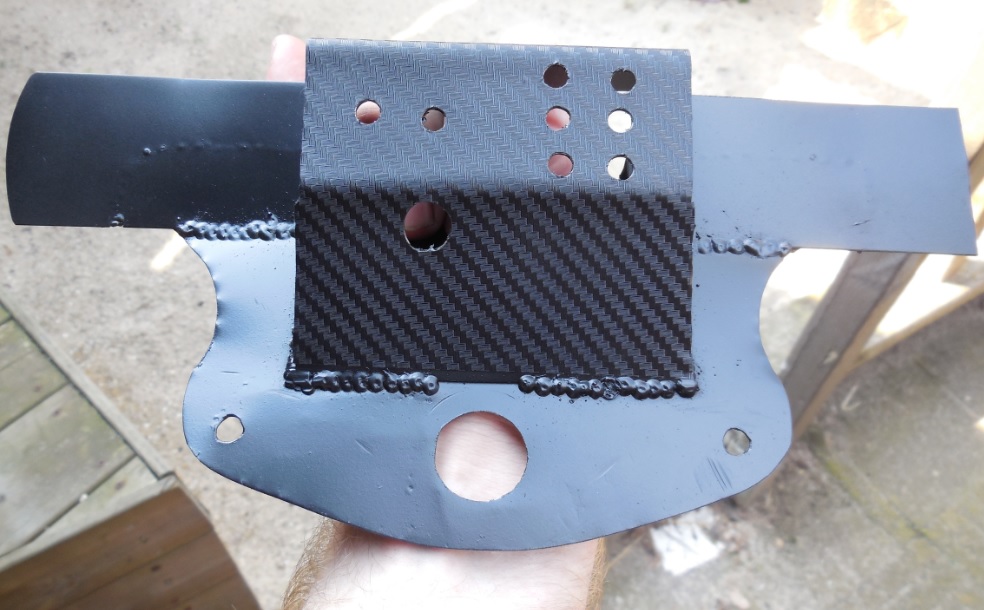 After mounting it all in place, starts to look special

As you can see, still need to connect it all.
That would be quit a challenge.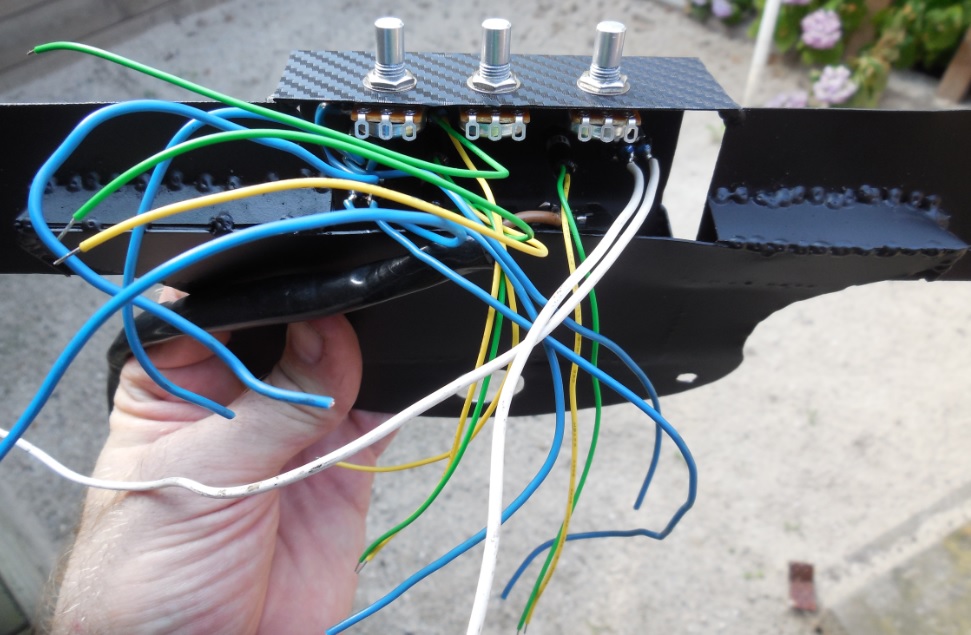 Quickly placed the holder to see the looks, looks good quit happy with it.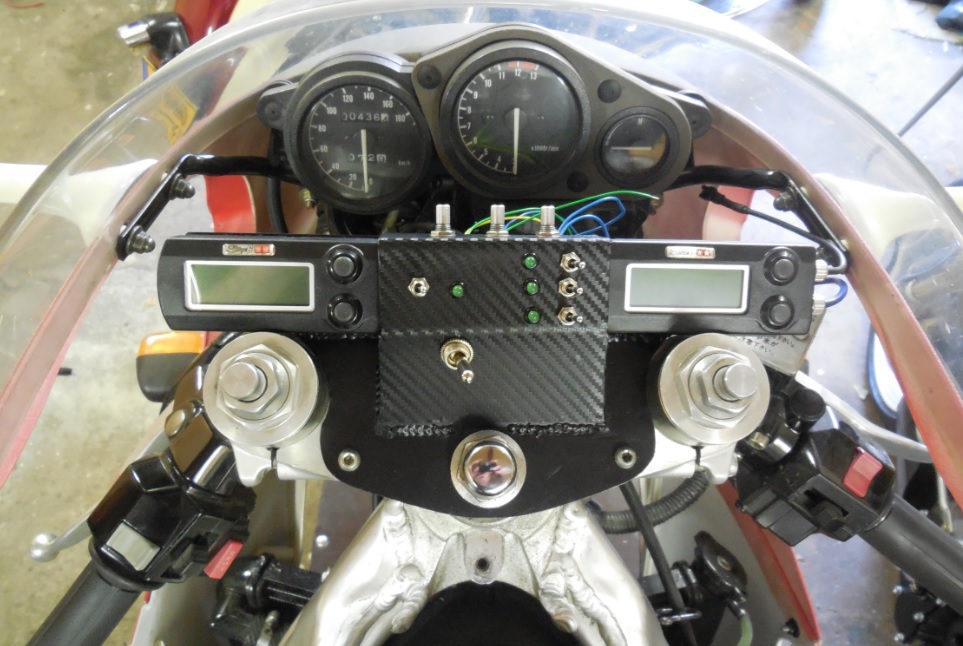 After connecting it all, first tests need to be done.

All power off (like disconnected TPS sensor)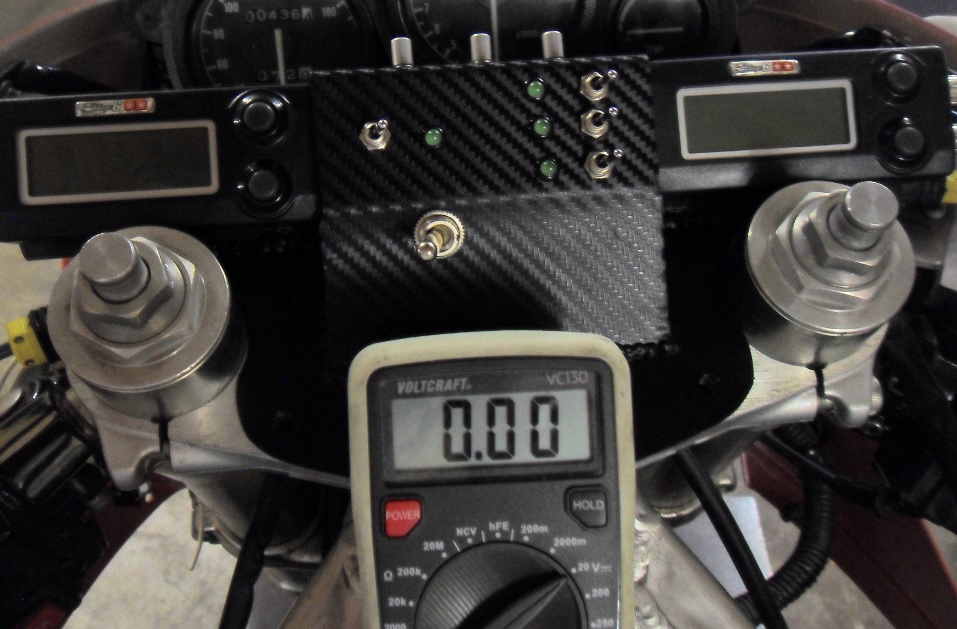 First switch.
1.25V to 2.00V Curve 1/2 till 1

Second switch.
2.00V to 2.75V Curve 1/4 till 1/2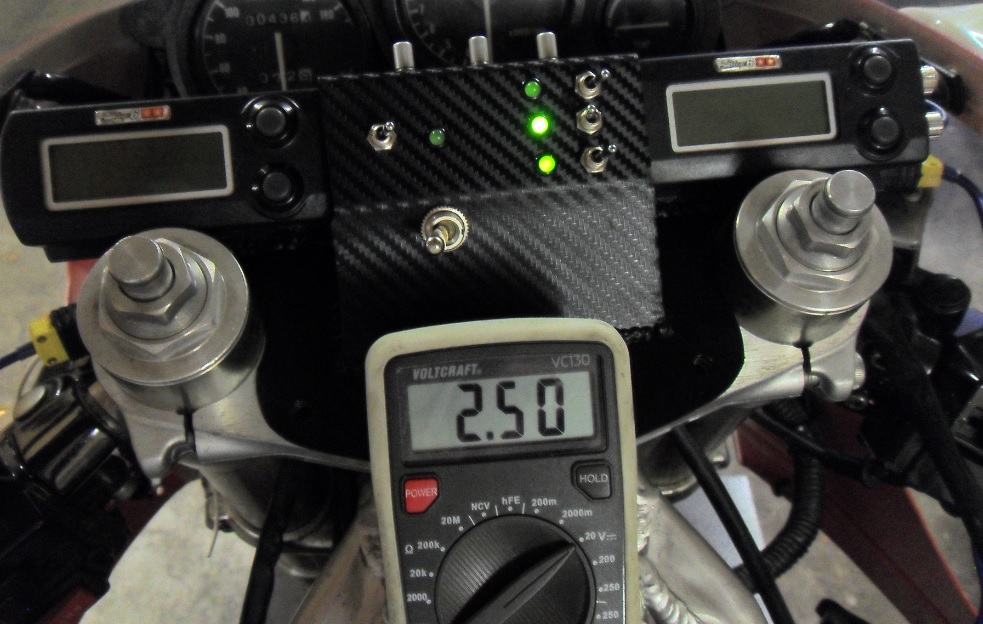 Third switch.
3.75V to 4.50V Curve 0 till 1/8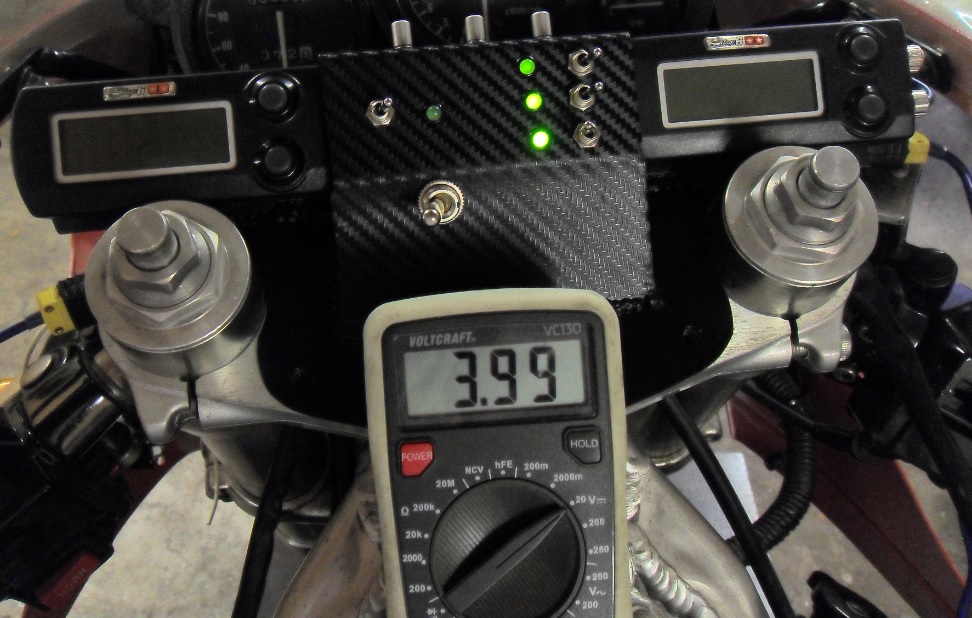 Connected the EGT displays after the ignition switch, so when they light up ''ignition is on''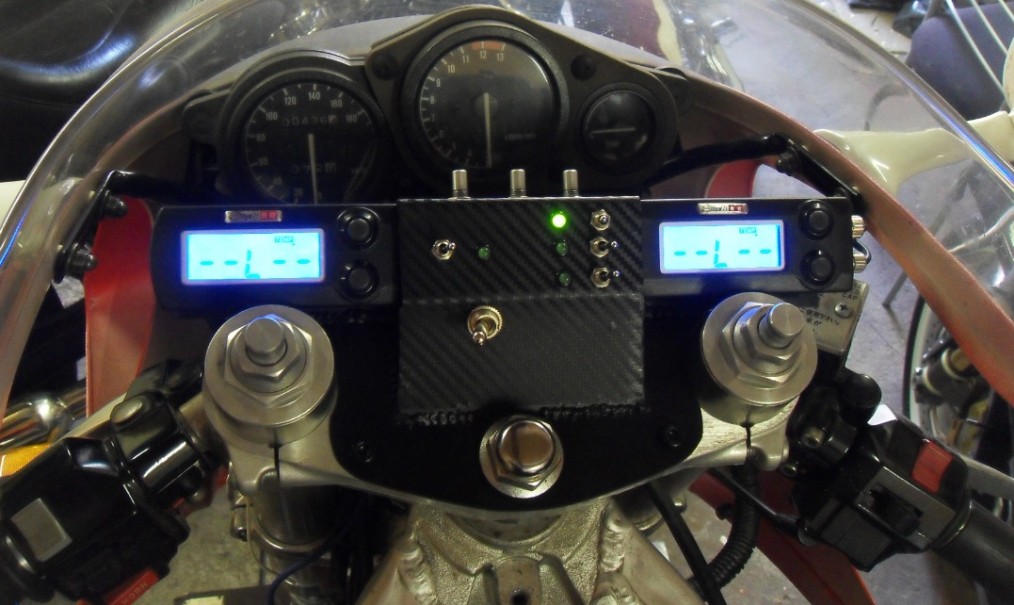 It is working.
Looking nice and tight. Now I can monitor the exhaust temperature.

Had the first test to see how the EGT's where working and if the curves can be felt when changed will driving.
The shortening off the pipes certainly let the bike ref higher, the rest needs to be tested on the dyno

A nice function is the holding/remember the highest temp, in my case I'm quit safe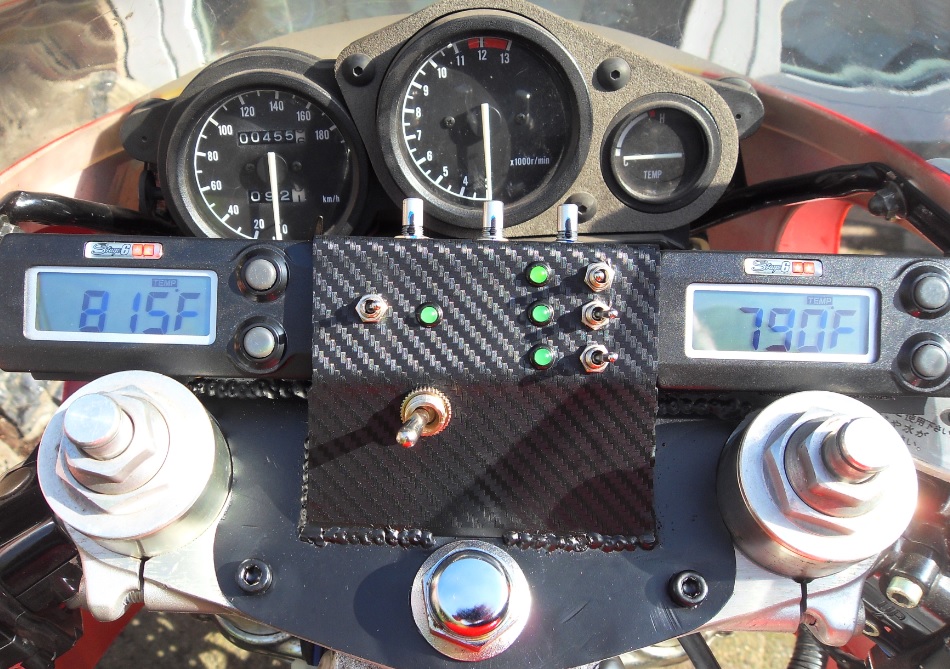 Du to the EGT's I needed to relocate my camera mount. Sadly its less ideally as you catch quit some wind now.
But the shortened pipes gives a better rear view, as the silencers are more inside