Track bike 3 > More details
Bought a wile back, a 3MA3 Engine.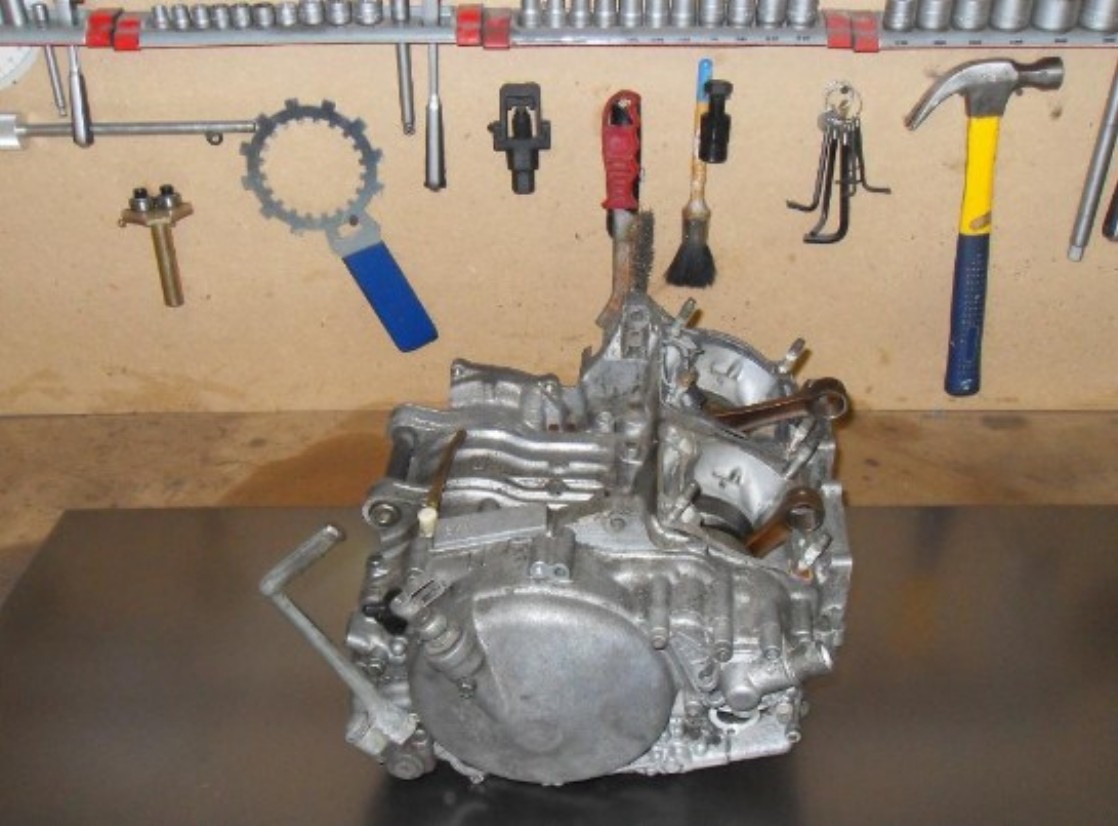 Oil came off relative clean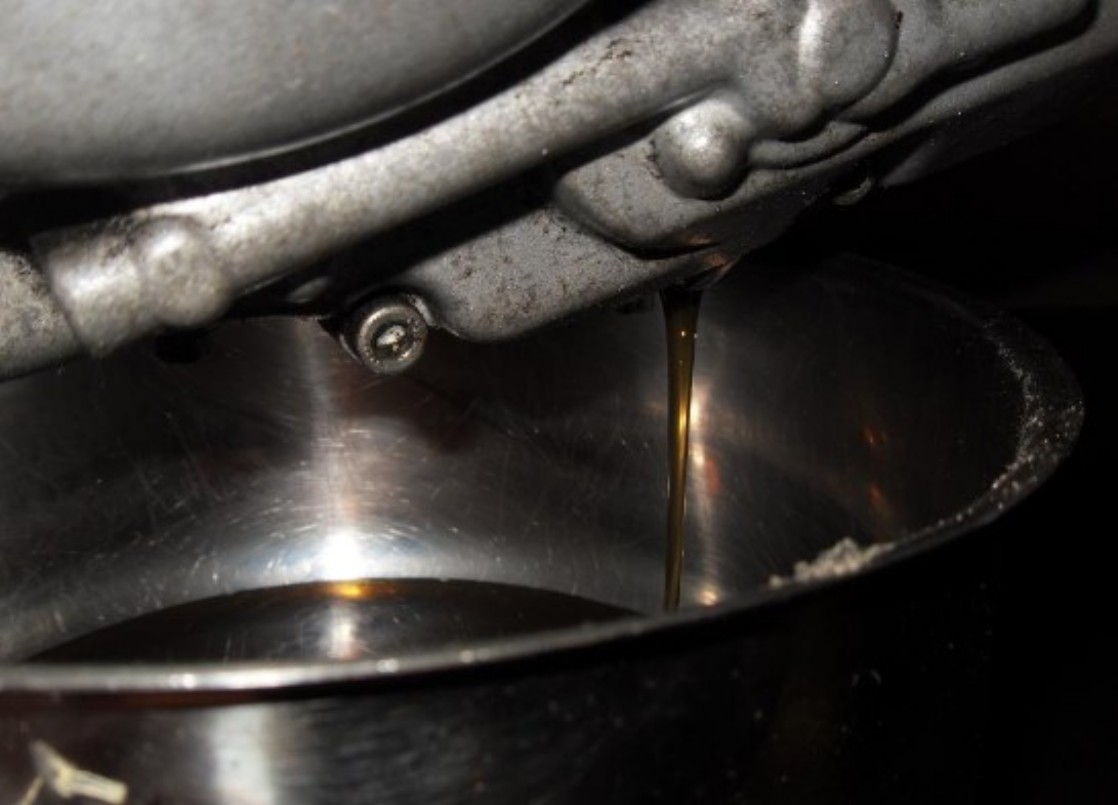 Made a quick engine holder, to work easier on the engine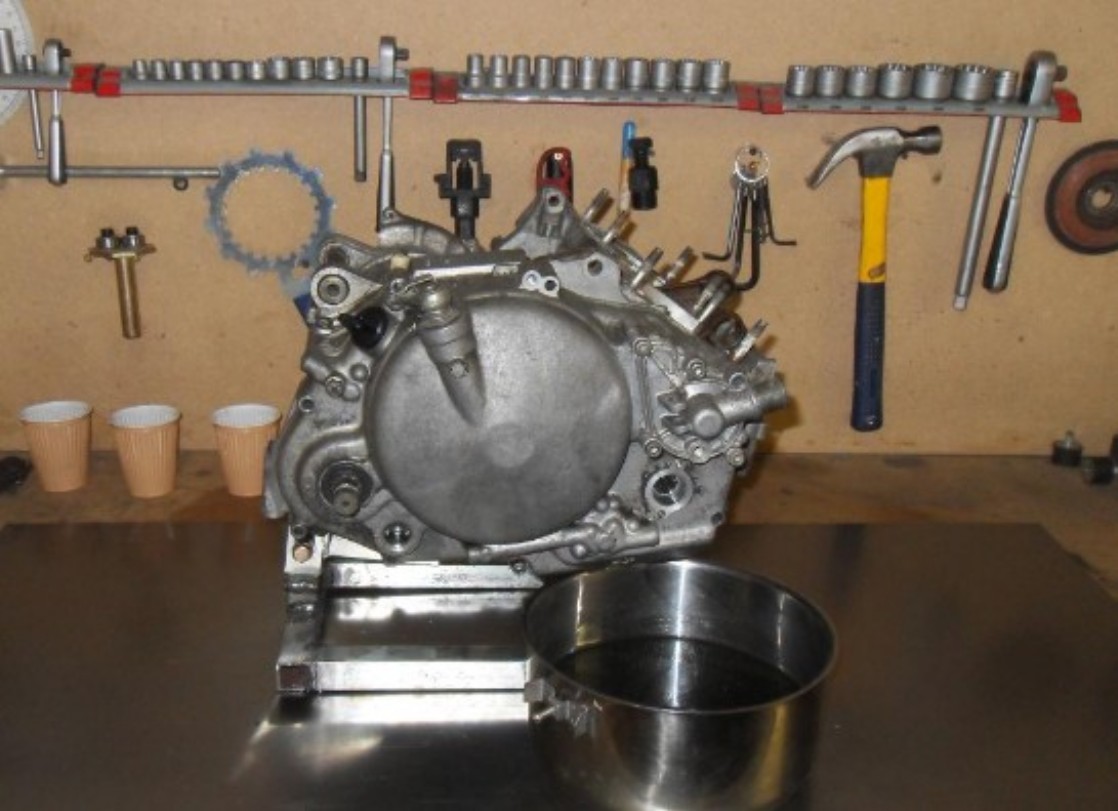 Until now, the engine holder works fine.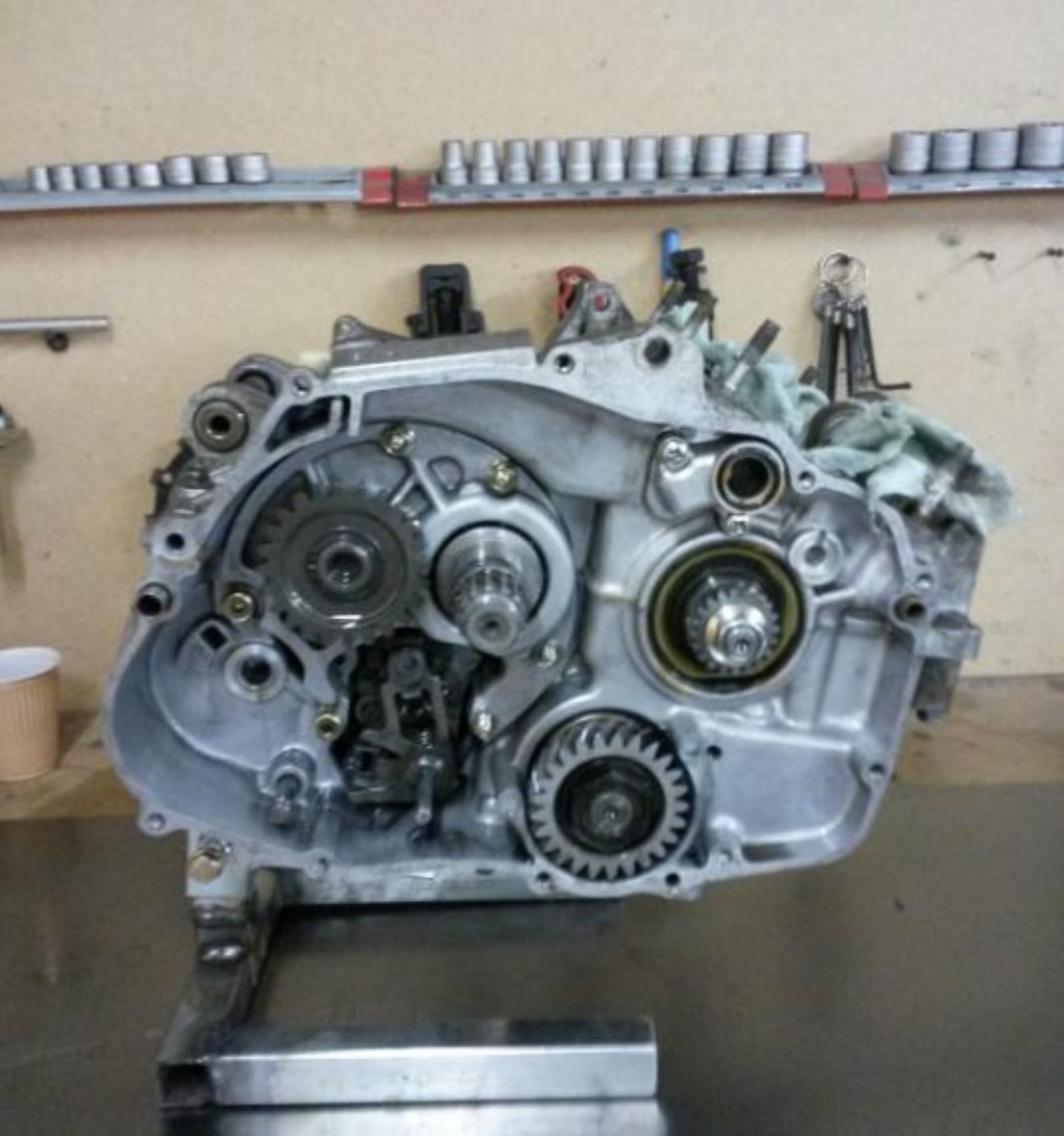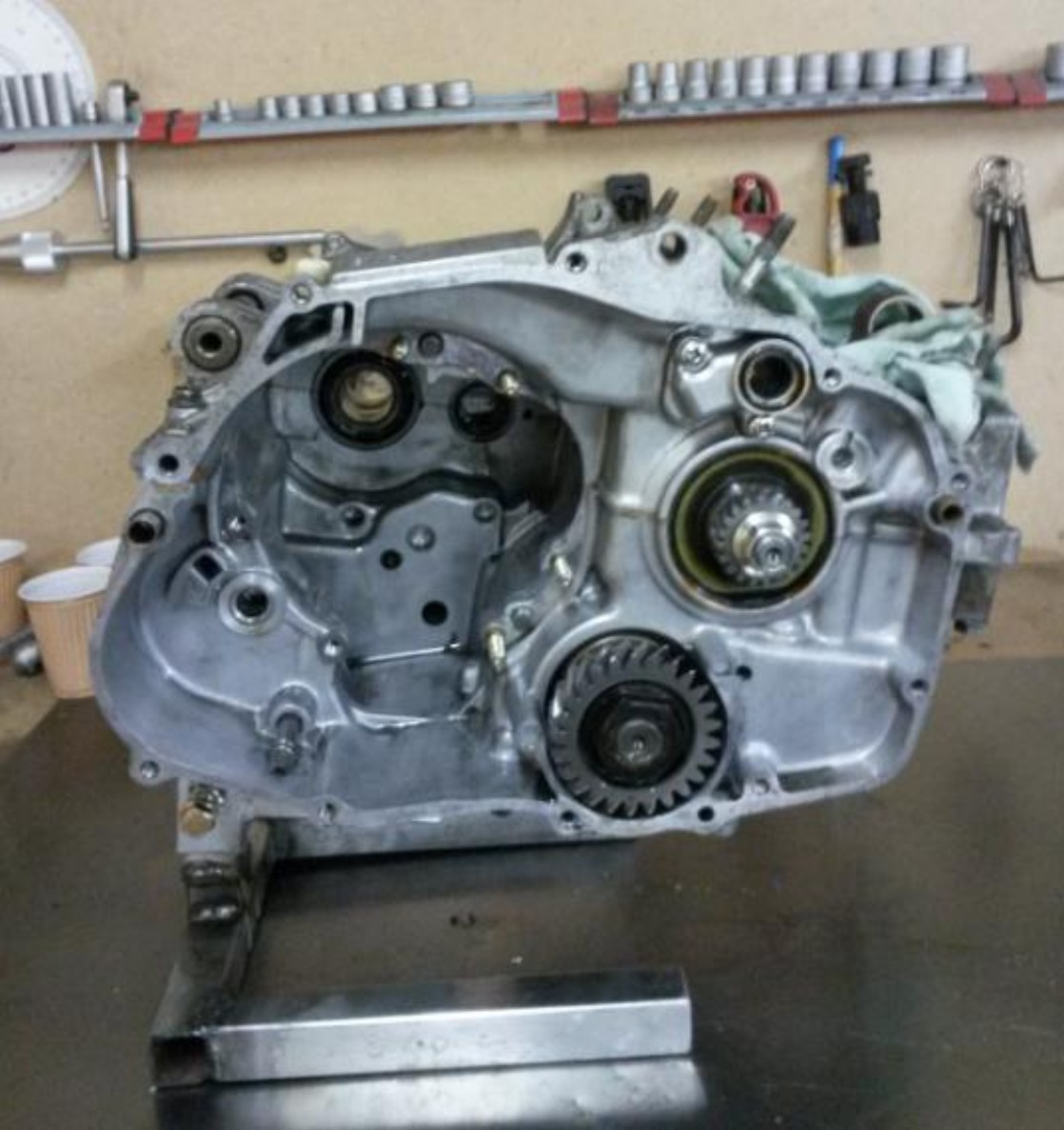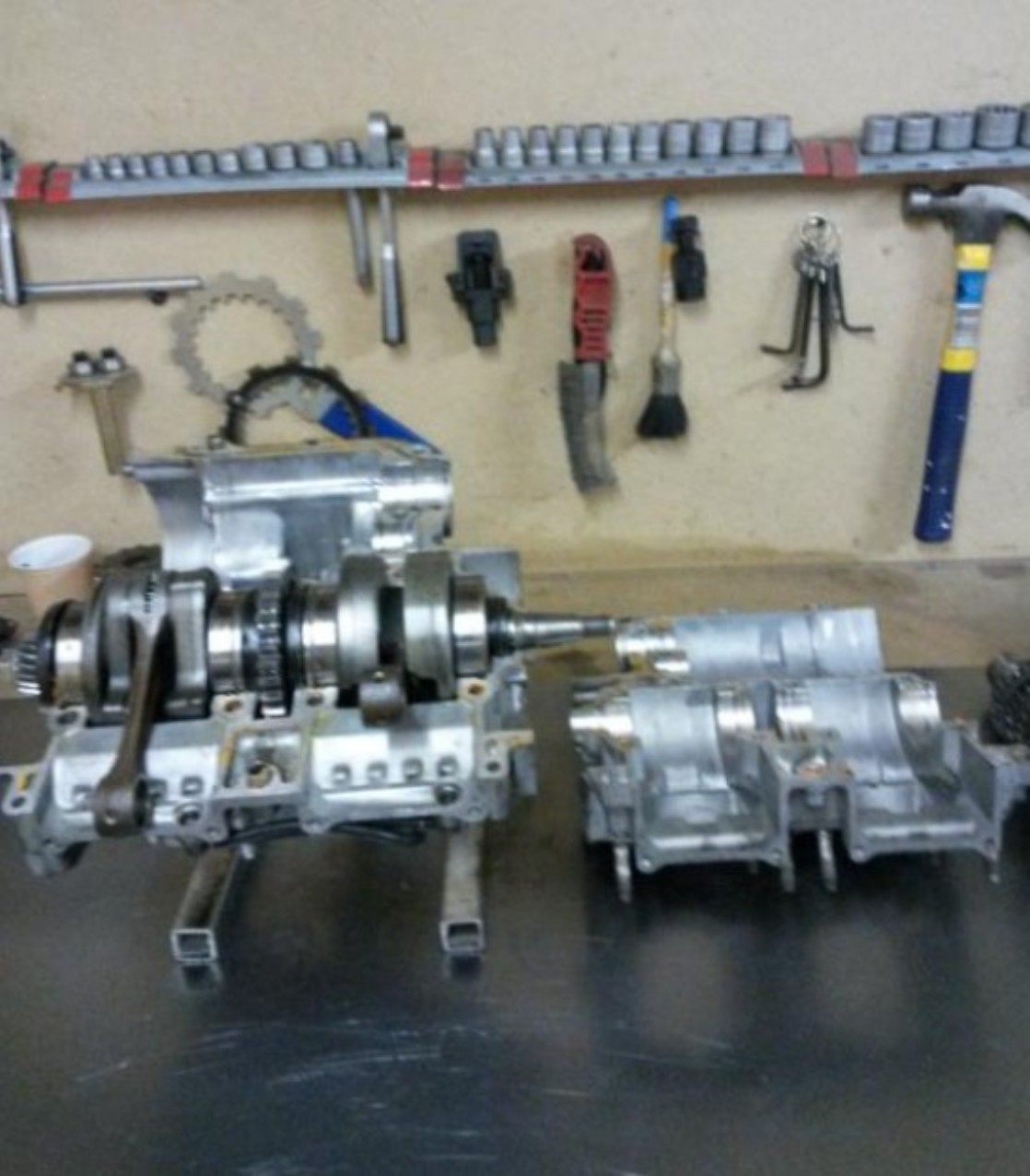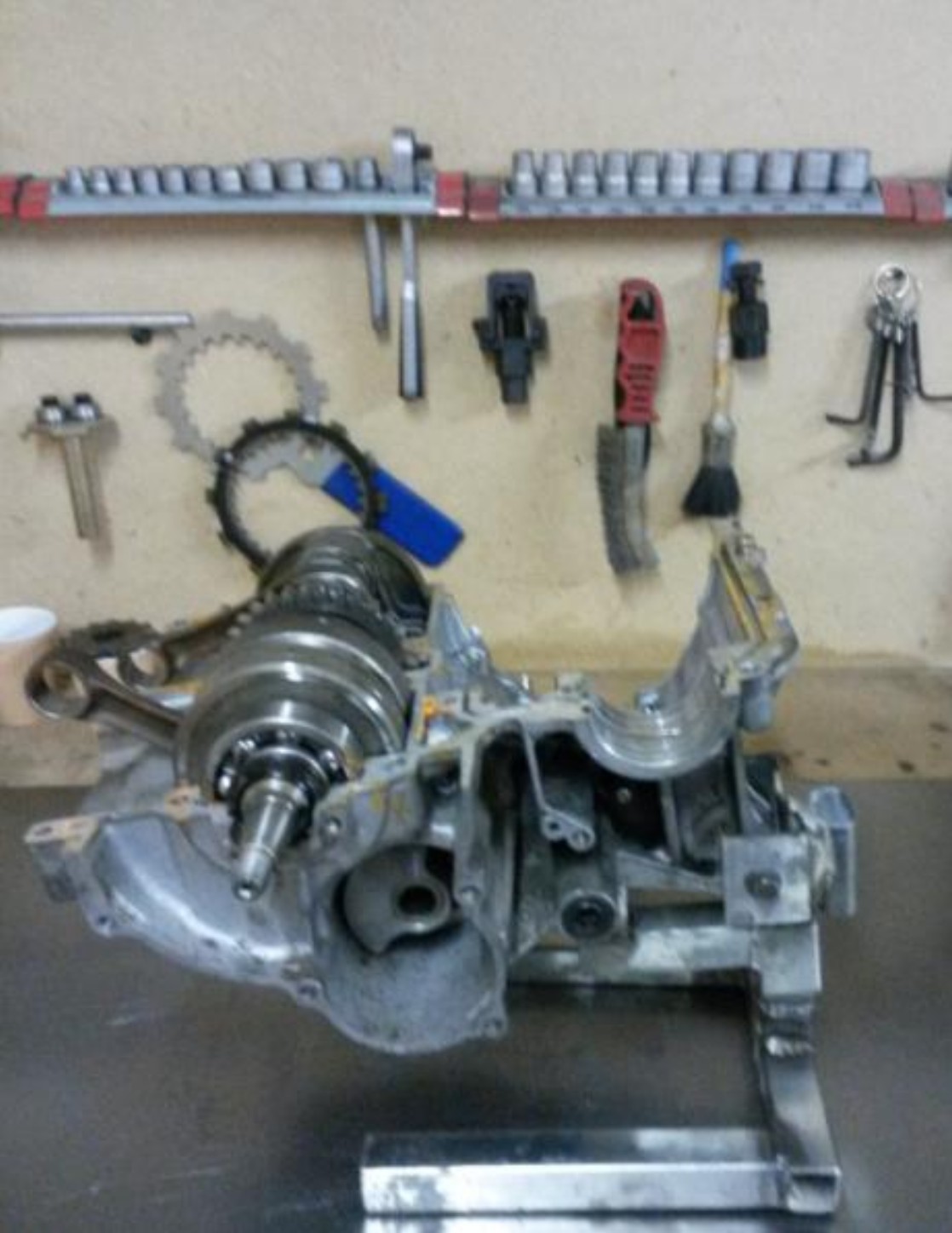 Got the parts back from the pearl blaster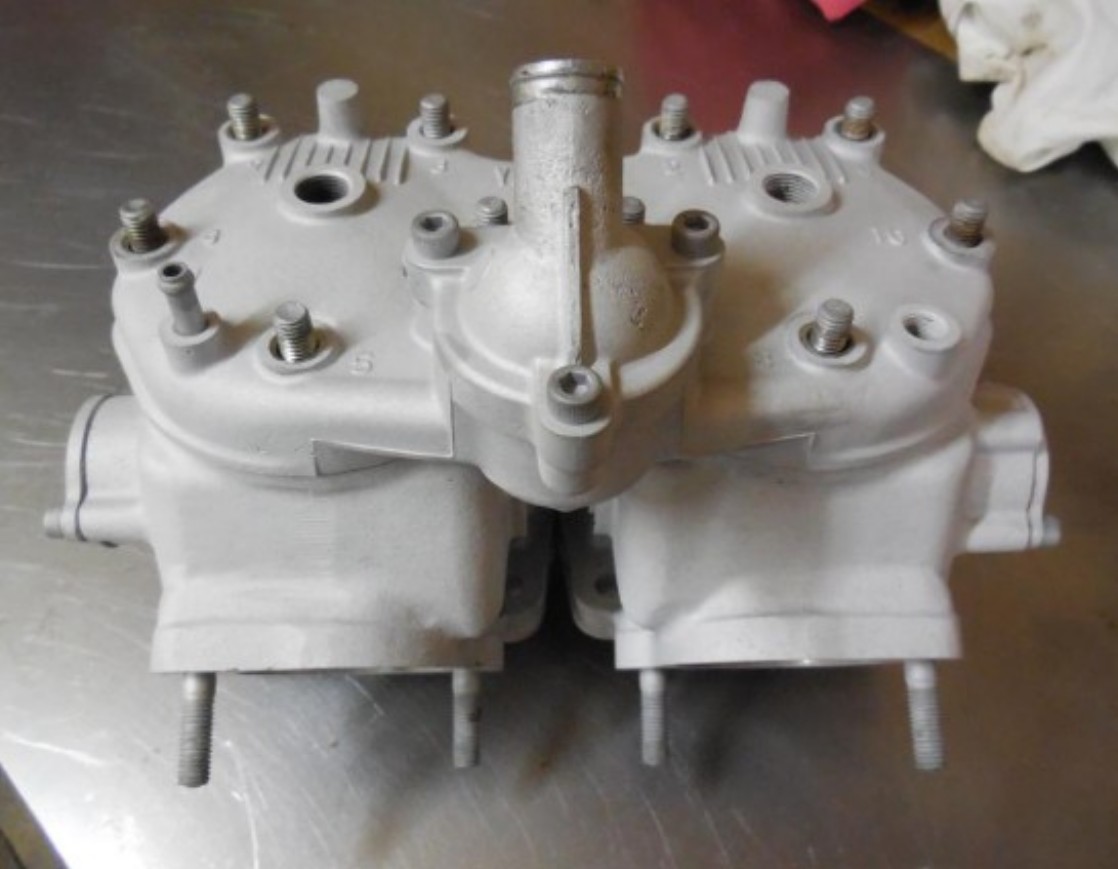 It gives a fresh clean look.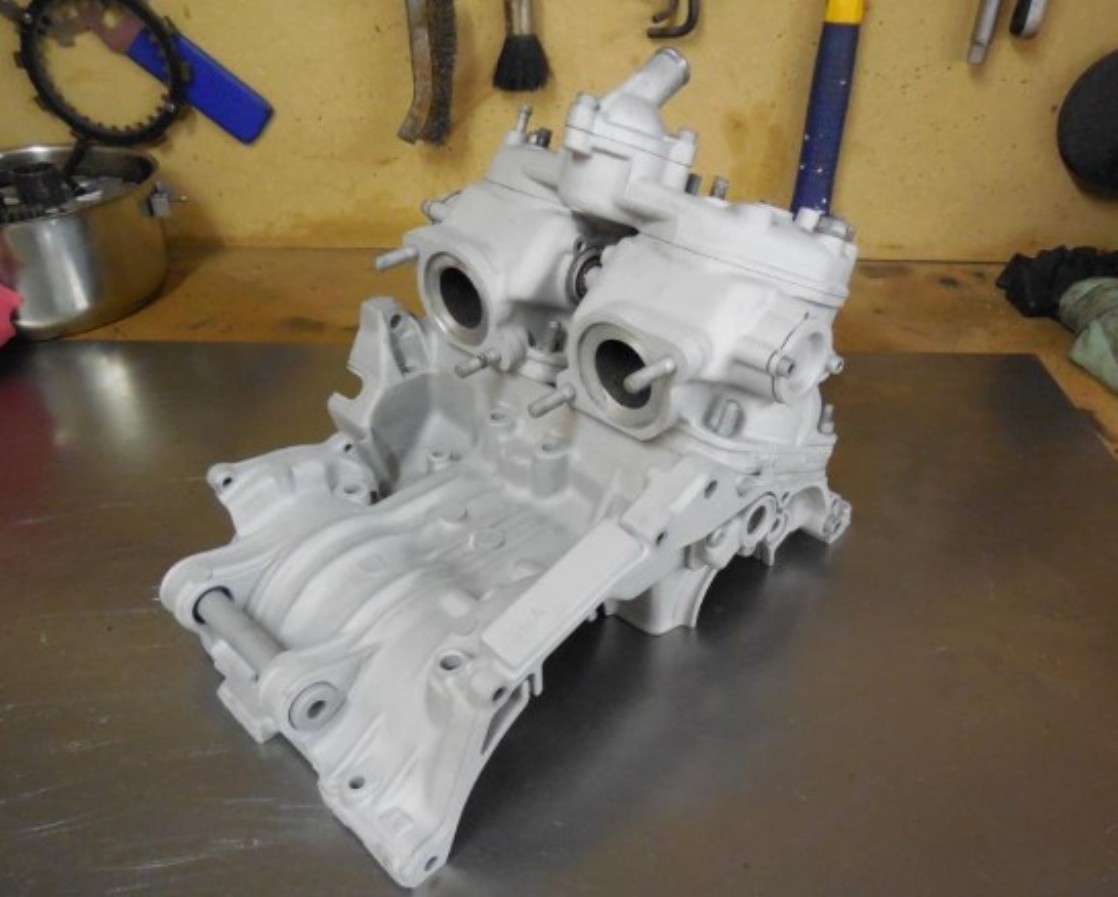 Happy with the results, can start putting it back together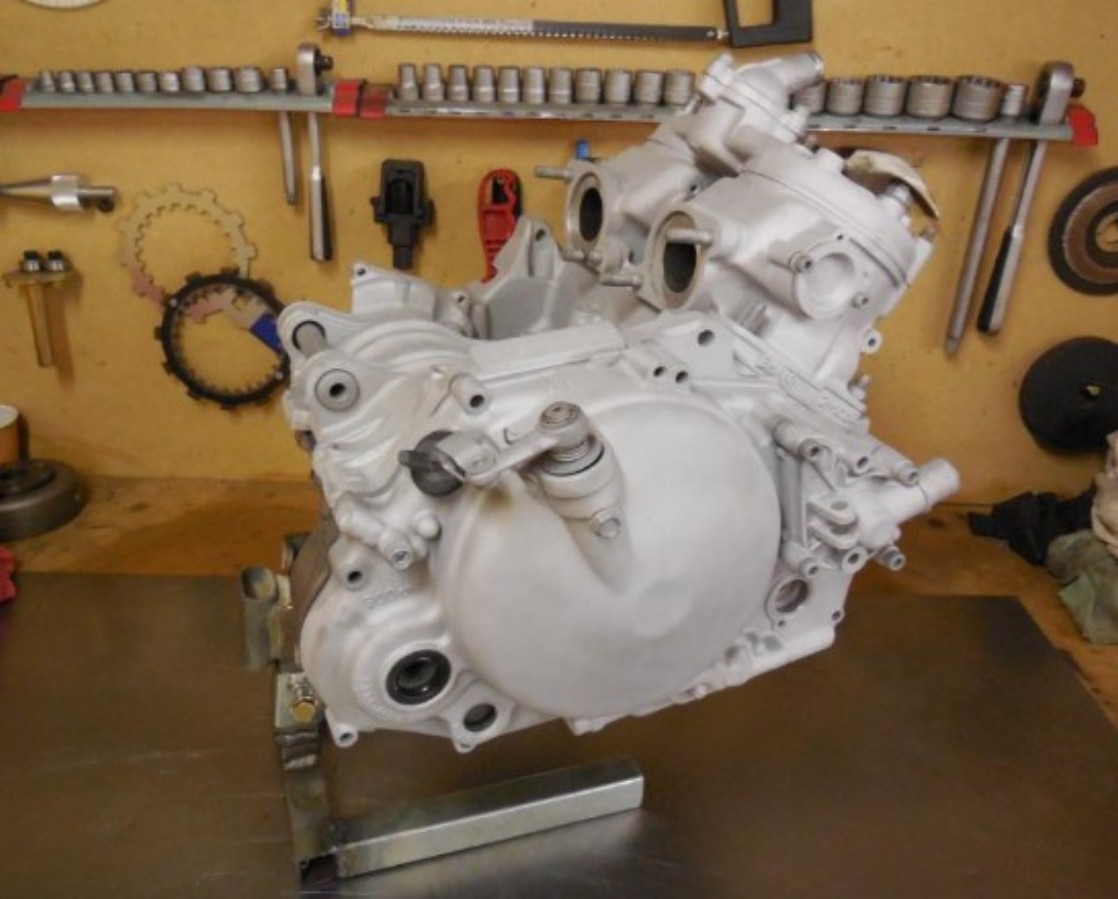 (16-8-14)
Clean starting point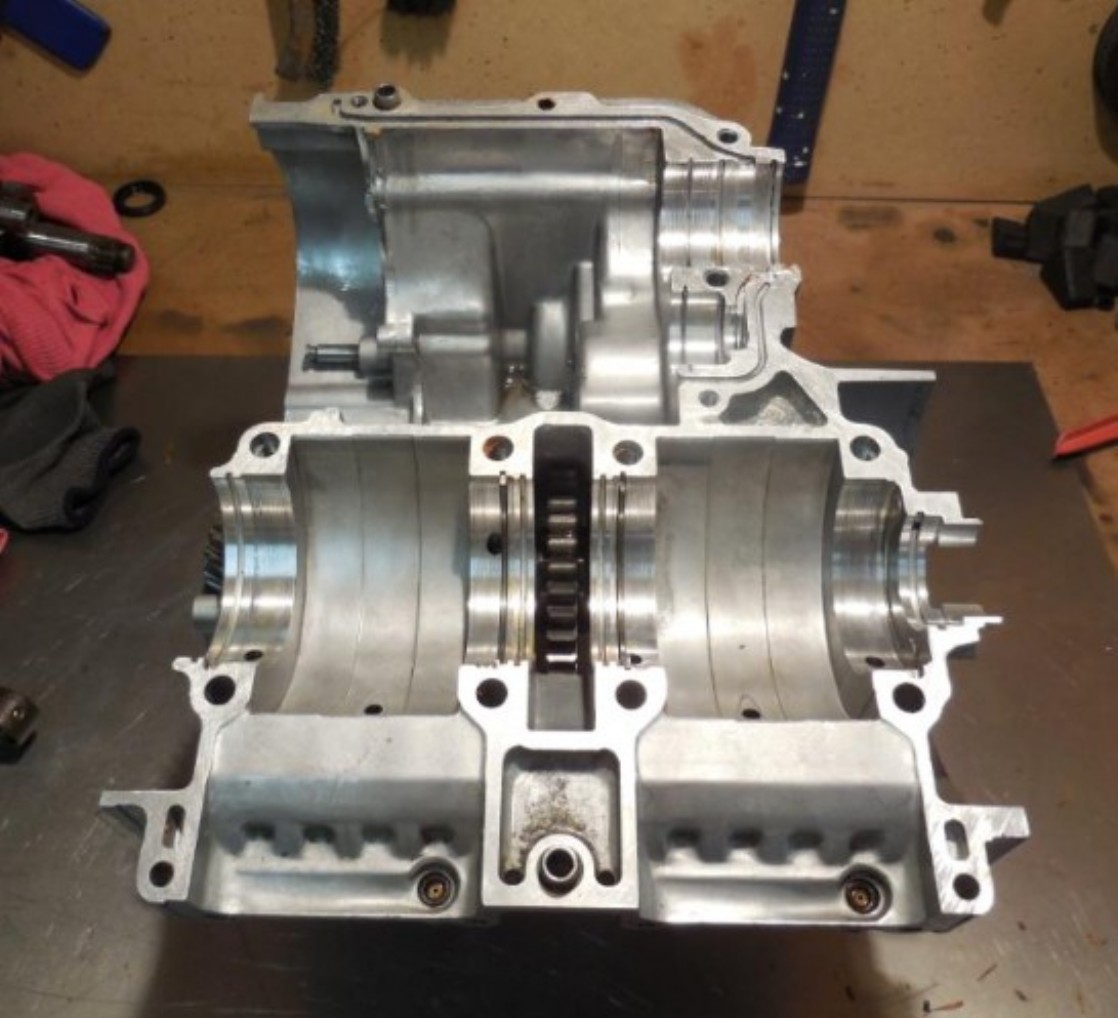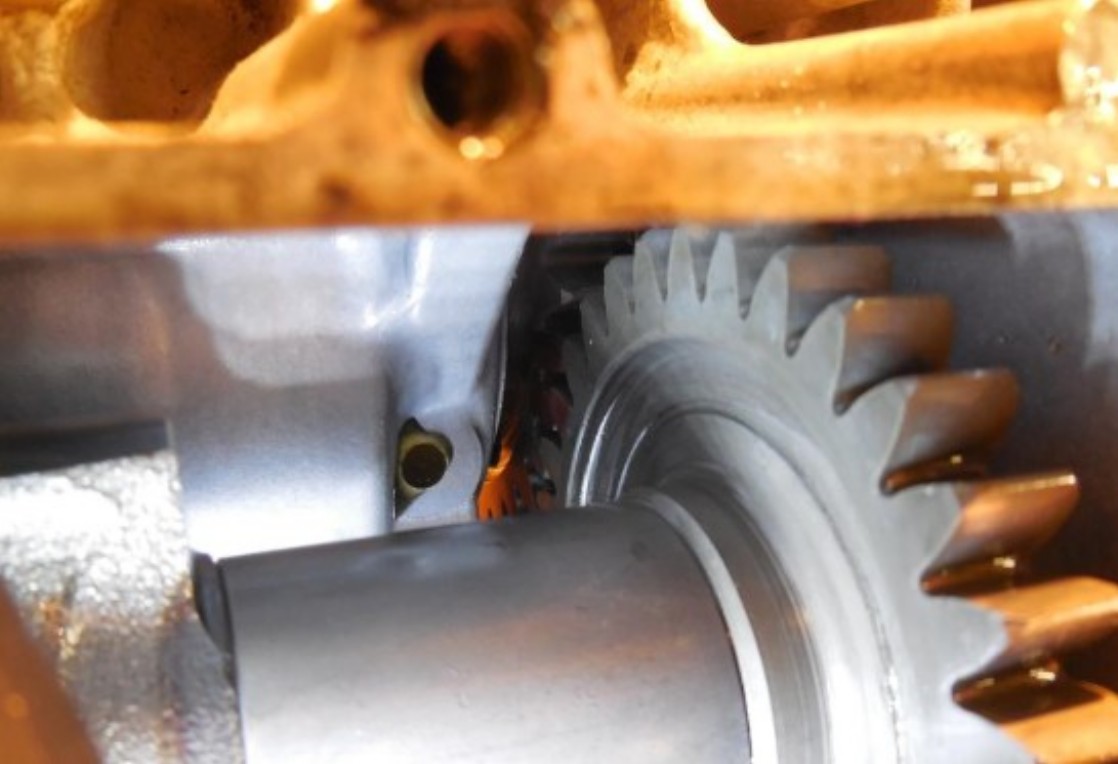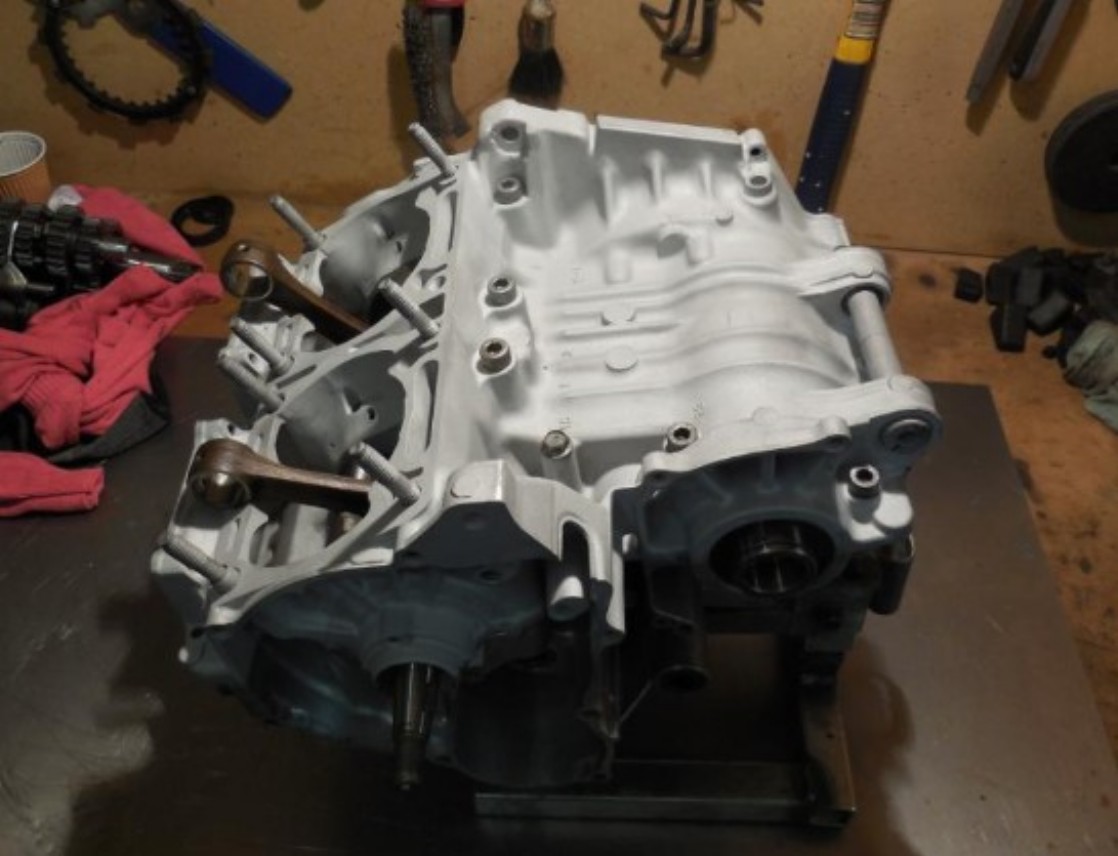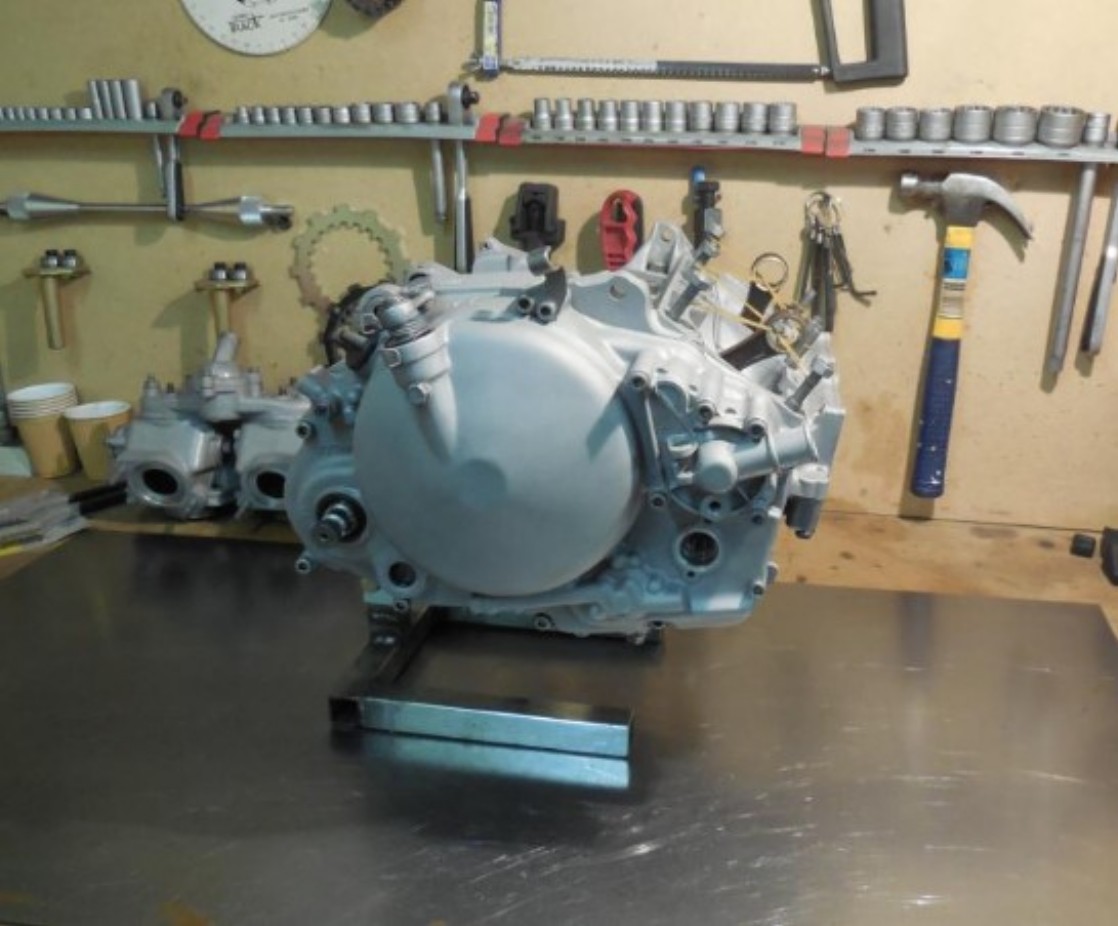 30-08-14
Mounting the pistons, Trusted mitaka's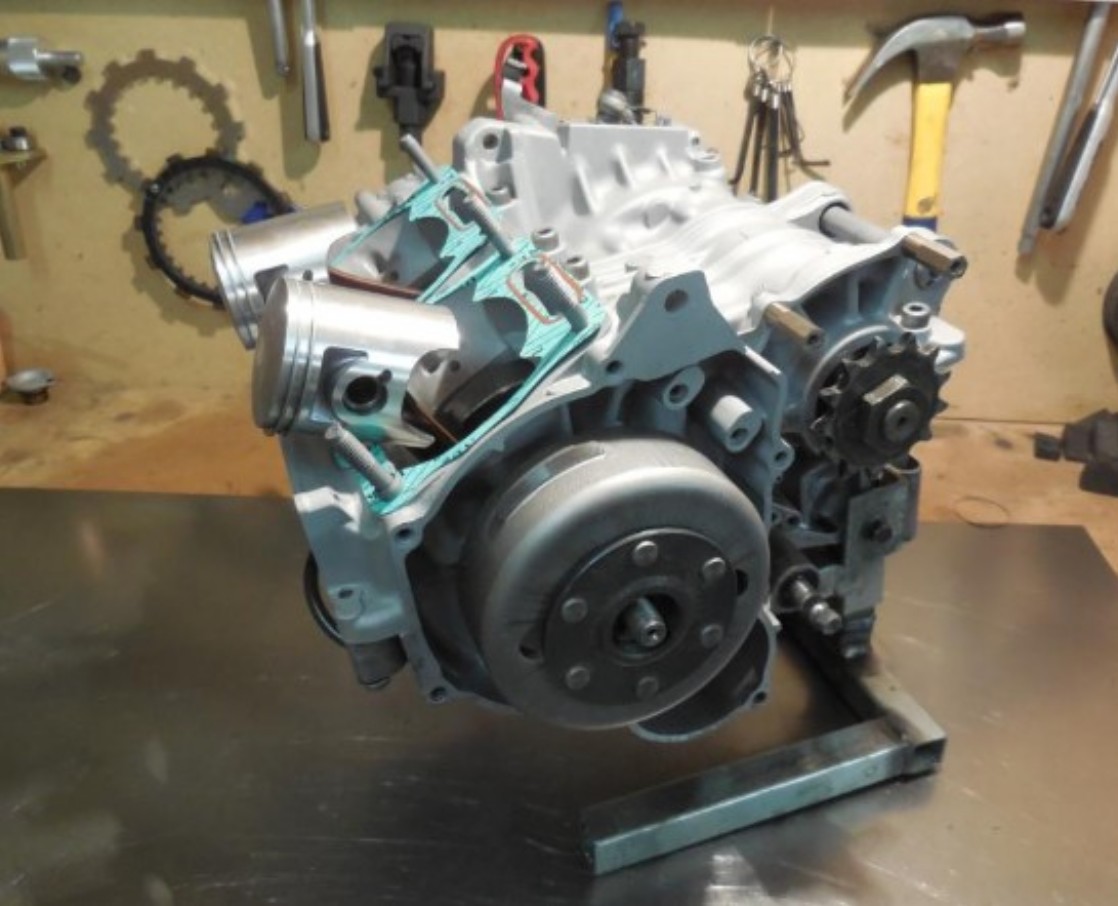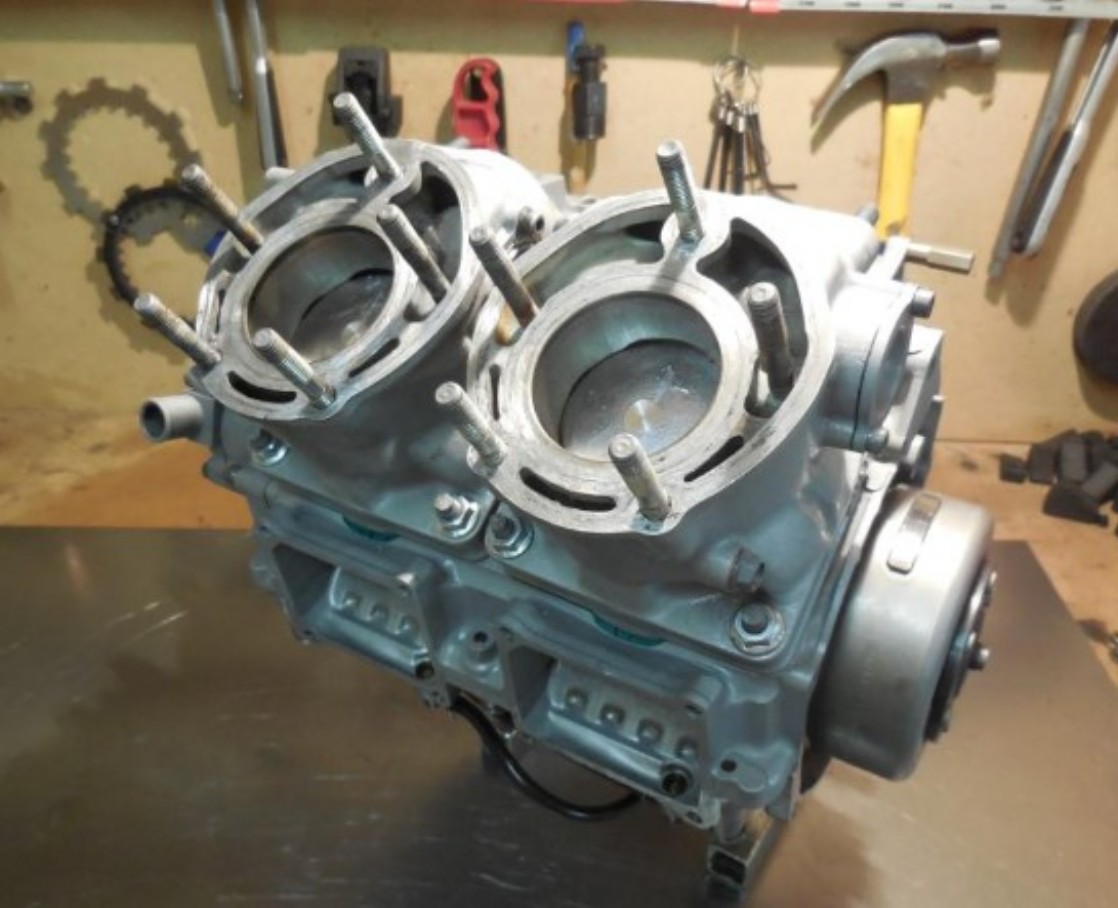 Cleaning up a damaged head.
One side came up nice, other side still have marks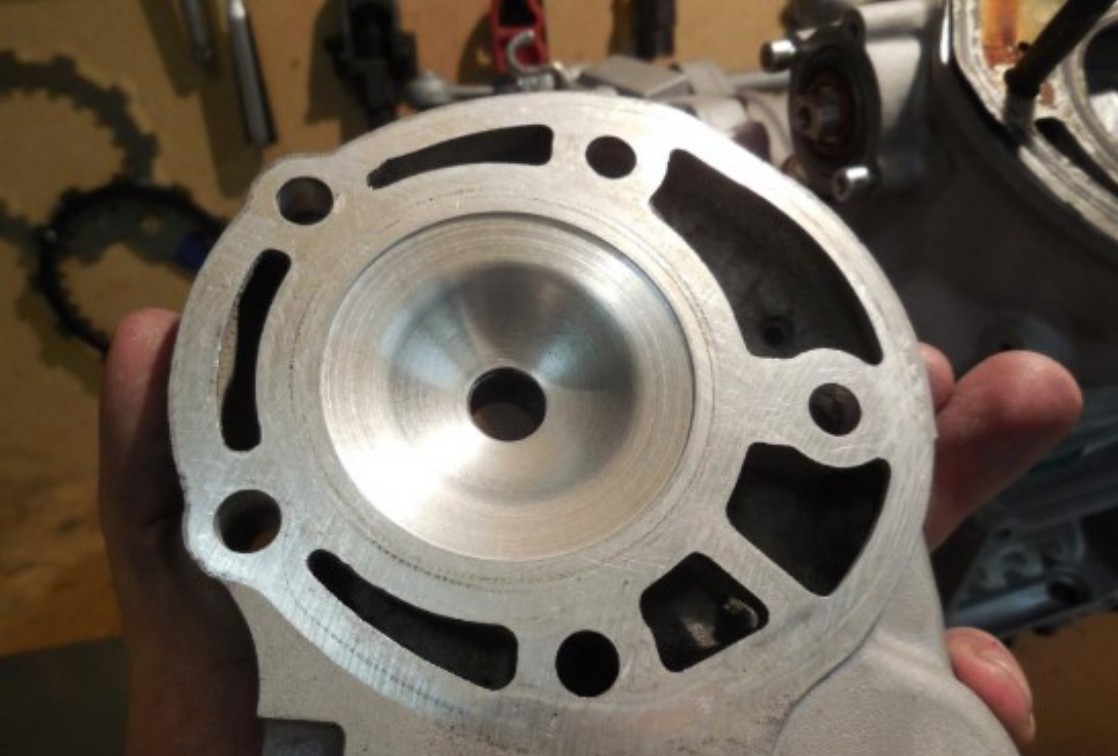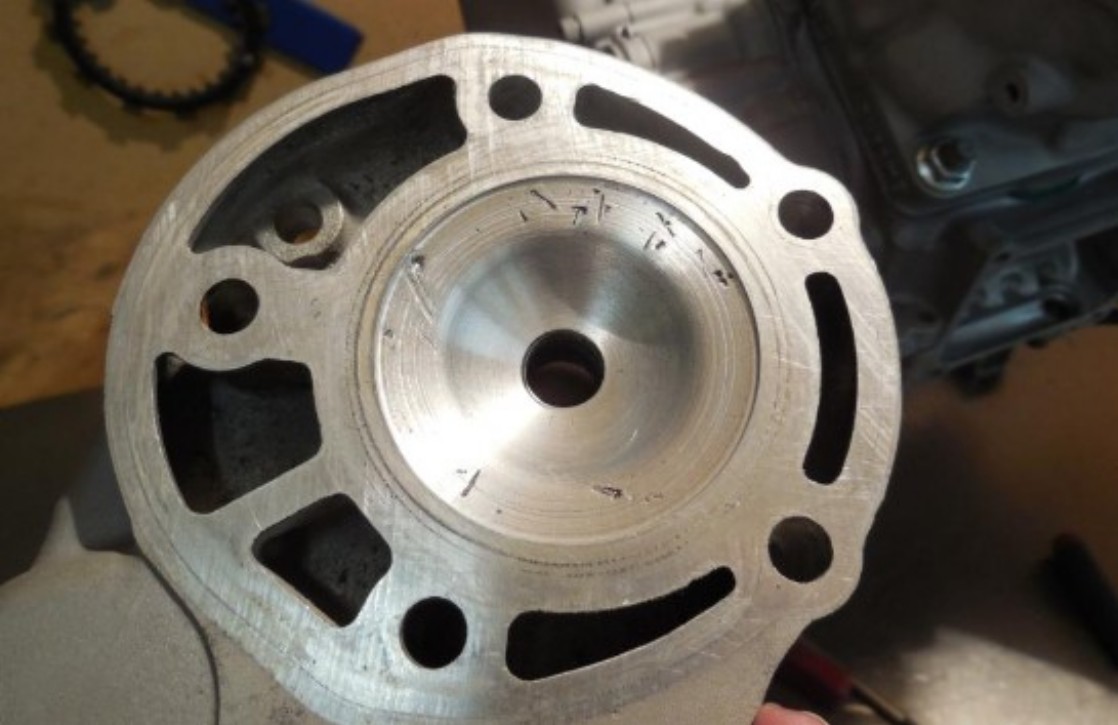 Found some exhaust flanges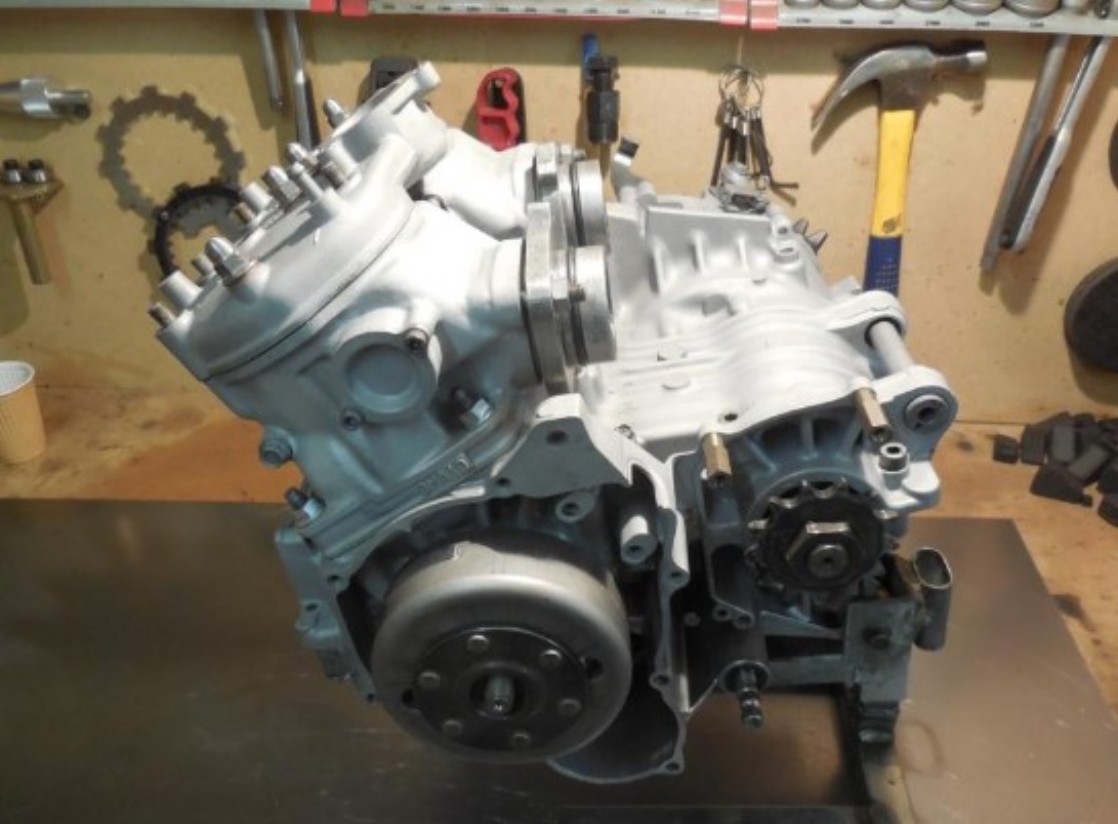 Getting close, but still a lot off work needs to be done